LugCamp 2019
Torsdag 30. maj - søndag 2. juni
Thurday 30. may - sunday 2. june
Donnerstag 30. Mai - Sontag 2. Juni
(Kr. Himmelfart + weekend)
(Ascension Day + weekend)
(Himmelfahrt + Wochenende)
Velkommen tilLugCamp.de 2019 i Danmark, afholdt af AlsLUG i Ullerup udenfor Sønderborg.
Welcome to LugCamp.de 2019 in Denmark, hosted by AlsLUG located in Ullerup outside Sønderborg, approx. 30km from the German border.
Willkommen bei LugCamp.de 2019 in Dänemark, veranstaltet von AlsLUG in Ullerup außerhalb von Sønderborg, 30 km von der deutschen Grenze entfernt.
Plans.
---
Campen afholdes på en tidligere skole, hvor der vil være adgang til følgende:
The camp will be held on a former school, were we will have:
Das Camp wird in einer ehemaligen Schule abgehalten, wo wir folgendes zur Verfügung haben werden
LAN område i gynmastiksalen.
Primary LAN-area in the gym.
Primärer LAN-Bereich in der Turnhalle.
Mødelokale for foredrag etc in AlsLUGs lokaler.
Meeting-room for presentations etc in the space of AlsLUG.
Besprechungsraum für Präsentationen usw. im Raum der AlsLUG.
Mulighed for overnatning i det gamle bibliotek.
Possibility of accommodation in the old library.
Möglichkeit der Unterbringung in der alten Bibliothek.
Seperate spise- og hygge område.
Seperate dining-area.
Separate Essbereich.
Fiber-forbindelse til nettet.
Fiber-connection to the net.
Glasfaserverbindung zum Netz.
WiFi på hele området
Wifi in the entire area
Wifi im gesamten Bereich
Campingplads til telte på græsplænen bag skolen.
Camping-area for tents on the lawn behind the school.
Zeltplatz auf dem Rasen hinter der Schule.
Campingområde for campingvogne og mobilhomes i skolegården.
Camping area for caravans and mobile homes in the schoolyard.
Camping für Wohnwagen und Wohmmobile im Hof.

Forskellige foredrag. Har du noget du vil fortælle om? Så send en mail til

Various presentations. Do you have a topic you want to tell us about? Please send a mail to

Verschiedene Präsentationen. Haben Sie ein Thema, über das Sie uns erzählen möchten? Bitte senden Sie eine Mail an

lugcamp-info@alslug.dk

med detaljer, så vi kan lave en liste her på siden.

with details, so we can publish a list here on the site.

mit Details, damit wir eine Liste hier auf der Site veröffentlichen können.

Et par udflugter ud i området.
A few excursions out in the area.
Ein paar Ausflüge in die Umgebung.
Vi håber at se dig i Ullerup.
We hope to see you in Ullerup.
Wir hoffen, Sie in Ullerup zu sehen.
Please remeber to bring your passport or other valid travel-id.
There is border-control when you cross the border into Denmark.
Bitte denken Sie daran, Ihren Reisepass oder eine andere gültige Reise-ID mitzubringen.
Wenn Sie die Grenze nach Dänemark überqueren, gibt es Grenzkontrolle.
Map currently unavailable.
Bakkensbro Aktivitets- og Kulturcenter
Bakkensbro 6, Ullerup
DK - 6400 Sønderborg
Pictures.
---
I'll post some images of the site shortly.
External tours.
---
We'll also be looking on things around the site. We hope to be able to arrange tours to these atractions.
Pricing for the tours will be published shortly.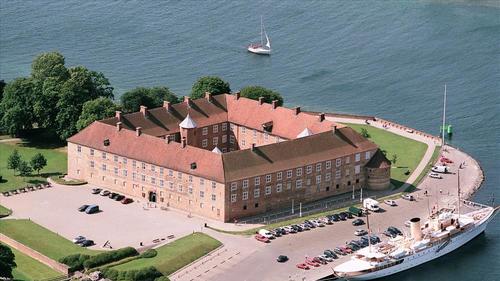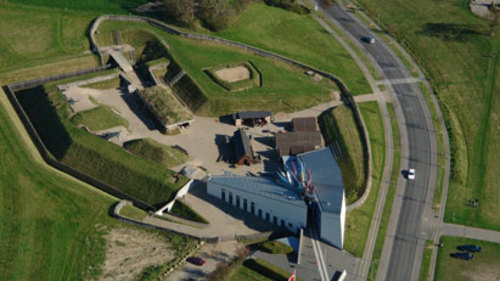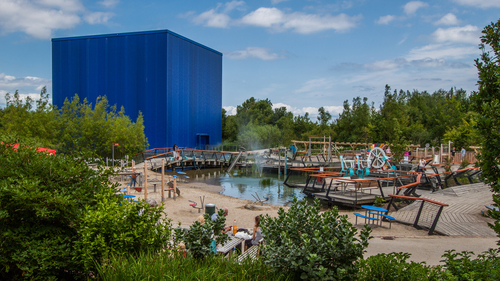 Universe
Science Park
The adventure park, where fun is a science
Our aim at Danfoss Universe is to share our passion for science, technology and innovation with children and young people. So we have filled the park with a wealth of fabulous experiences and attractions. On your visit you can try lifting a car, build your own water rocket or roam around a virtual world. There are a host of awesome activities waiting to be explored.
Pricing and registration.
---
Prices and registration will come online shortly.